Ontario, Canada – October 2018
The largest city in Canada offers incredible perspectives. After New York City, it is the city with the second highest number of skyscrapers in North America.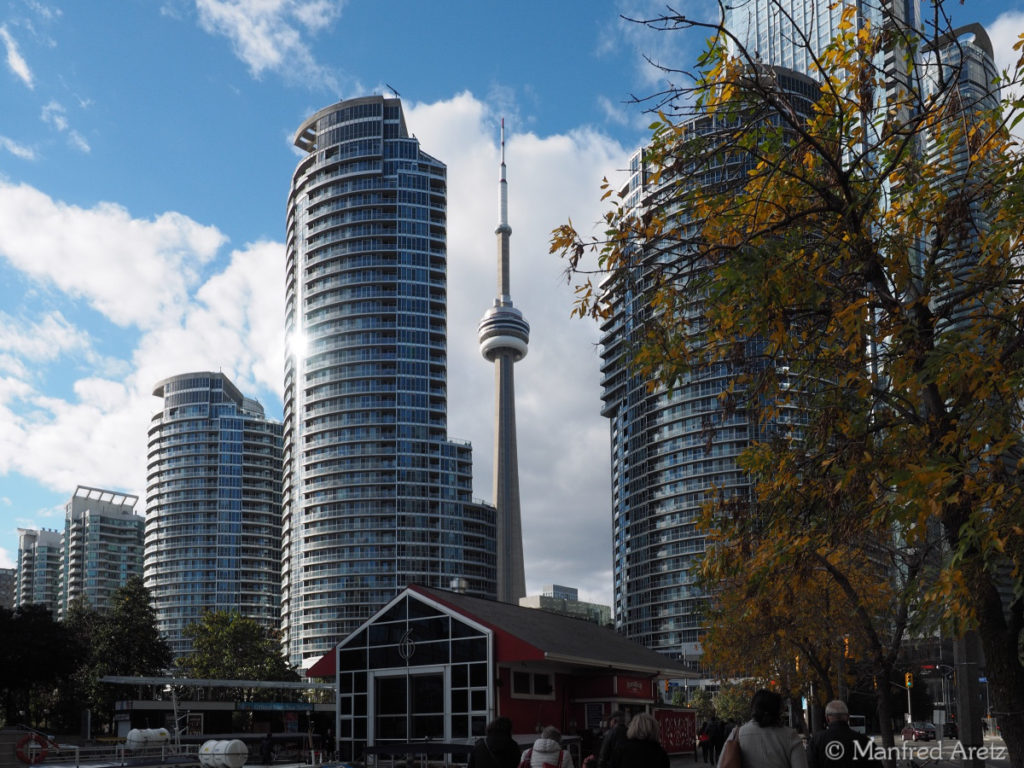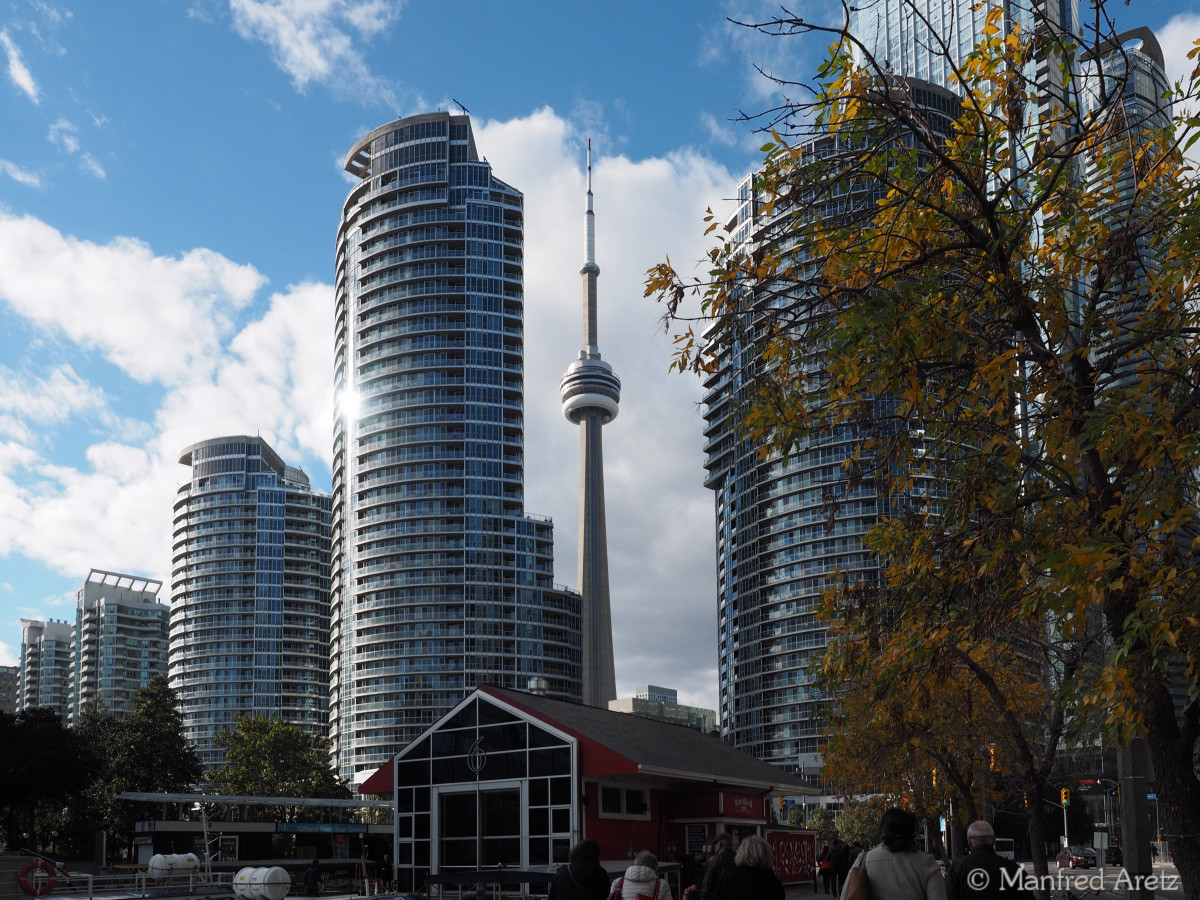 The city has a very well-developed public transportation system with subway, tram and bus lines.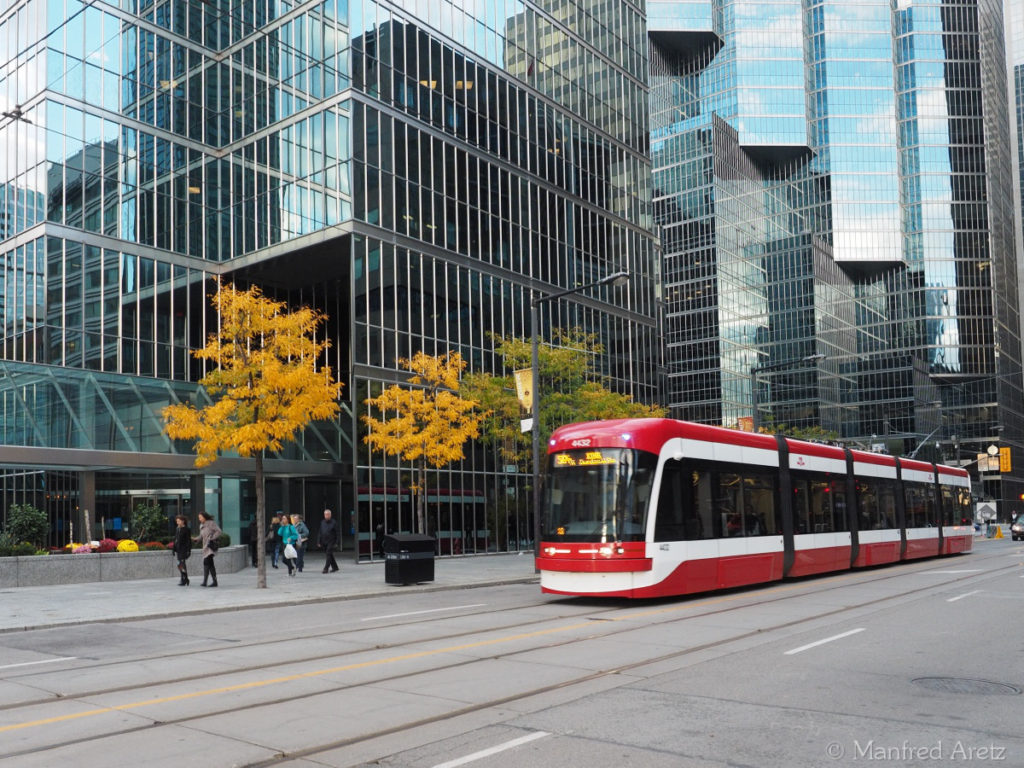 The "Gardiner Expressway" is the city highway and runs on a bridge construction in the area of the city center. Therefore, you see practically nothing of what is on the ground and you literally "fly" over it and between the skyscrapers.

"Chinatown – Next Exit" is written on the blue sign between the glass towers.
The contrast couldn't be bigger. Above the cool, modern architecture of concrete, steel and glass and one floor below a lively and colorful quarter that lives up to its name.
The scenery reminds me of the dystopian films of my youth, such as "Bladerunner" or "Brazil".

This impression was intensified when we drove out of town on the Expressway. There the skyscrapers step back and make room for billboards on which advertising flashes and squiggles. They are the only spots of color in this gray world.